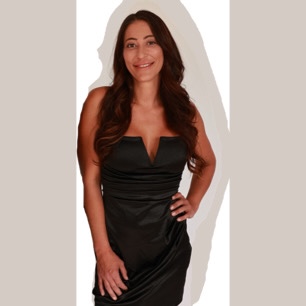 Shelley Clayton, FNP-BC is a board-certified family nurse practitioner with an extensive background of more than a decade of experience in healthcare and aesthetic medicine. She holds several local and national awards for her aesthetic expertise, serves as an aesthetic injectable trainer, is a master PDO thread and injectable clinician, liposculpture specialist, and has a vast amount of advanced aesthetic procedural certifications. Clayton is also an expert with medical grade skincare products, which landed Ageless Aesthetics as a flagship for the most premiere medical grade skincare line, Skinceuticals. As a skin expert, she is a master with different laser treatment modalities and achieves optimal results. Beauty and wellness are her passion and she has a love for researching these areas extensively to provide the highest standard of care for our patients. Our patients know it too, because many travel nationally to be in her elite hands!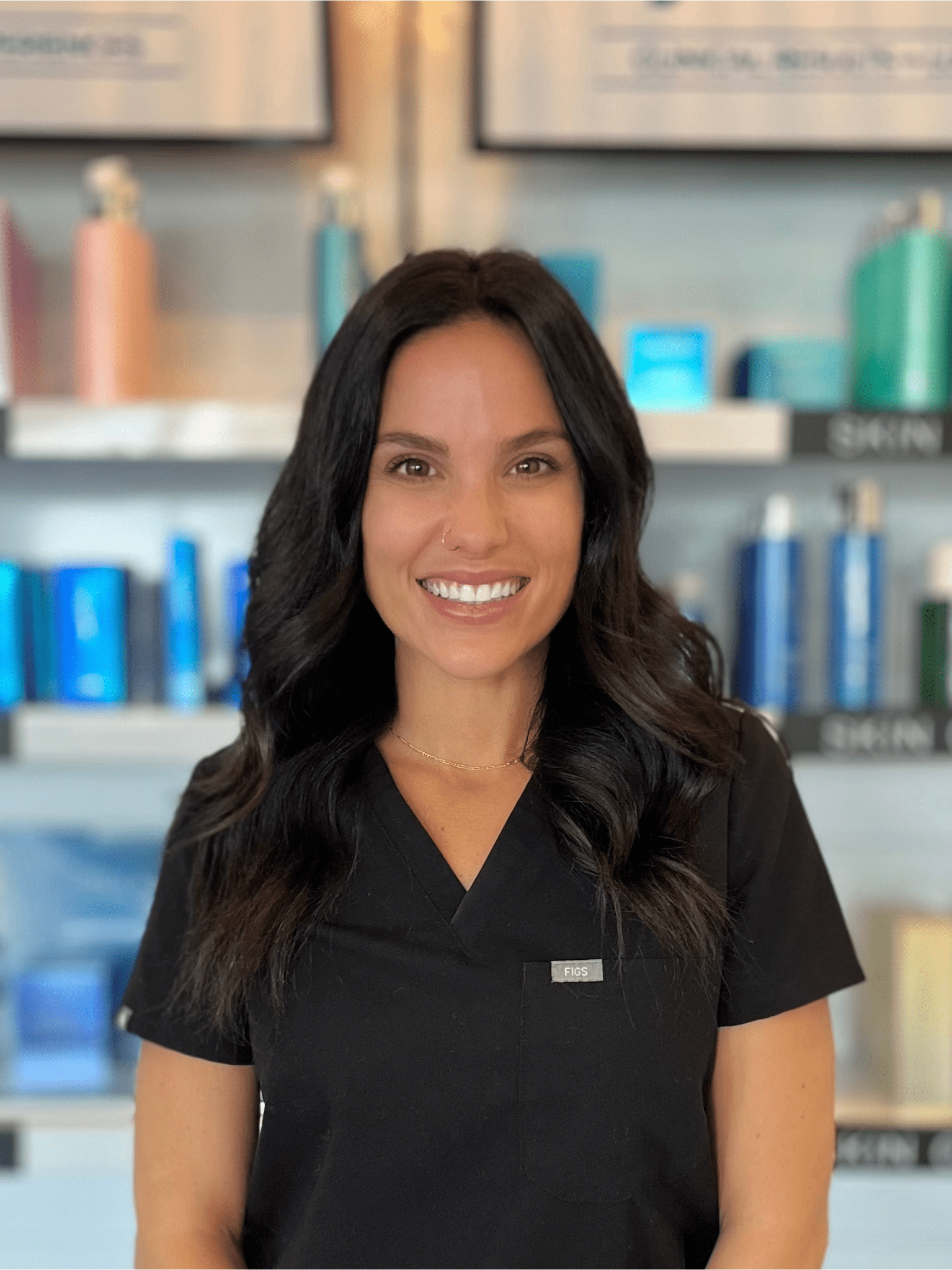 Ashley Grant, medical aesthetician / Permanent Makeup Artist
Grant is a skilled and advanced medical aesthetician, with multiple certifications. She is an expert at perfecting the skin and body, by utilizing an array of treatments such as individualized facials, medical grade skin care treatment plans, chemical peels, laser hair removal, intense pulsed light therapy, body contouring, micro needling, and laser skin tightening. Ashley is a true artist and an eyebrow microblading expert. Her vast knowledge makes her amazing at showing patients how to optimize their own natural features. Our patients love Ashley's compassion and listening ear, which makes her invaluable at Ageless! ​
Meet SALLY HALL!
The latest addition to the Ageless Aesthetics team, we couldn't be more grateful to have Sally's injecting expertise and artistic eye!
"I love being in the aesthetics world so much! It's amazing to see how it has evolved over the last decade as more and more people have realized this industry is really for everyone. My injecting stye is not a one-sized-fits-all approach: If you want soft, subtle, natural lips, let's do that! If you are more of a 'go big or go home', we can do that too!
Want full relaxation with your Botox? Let's do full dosing! Want a little movement? Let's do less! Your treatments are customized to what YOU want, with a touch of my guidance and expertise. My Role as a nurse injector is to listen to you and assess your areas of concern, educate you on the products and procedures available to achieve your goals, and deliver an amazing result that makes you feel more confident.
I want you to leave my chair feeling better than when you first sat down!"
Three Sally Facts:
Entered the Industry in 2011
Background is in both plastics and medical spas
Injecting for almost 4 years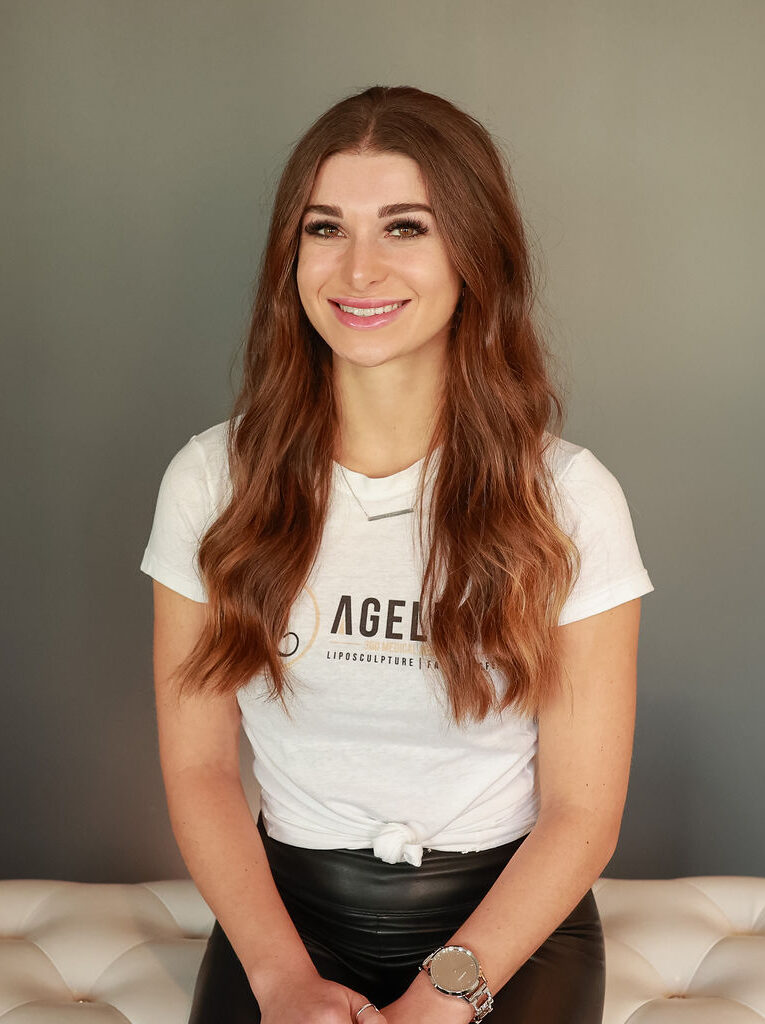 Audrey Paoletta, Medical Aesthetician
Audrey is a Medical Aesthetician at Ageless. Making people feel their best by looking their best is her top priority! She offers a wide range of services from microneedling, sublime skin tightening laser, Venus glow hydrafacial, chemical peels, dermaplanes, and more! Two of her favorite services are microneedling and dermaplane + 2% lactic peel. Her reviews say it all, come see Audrey for a relaxing treatment or a Venus Glow! Your skin will thank you for it!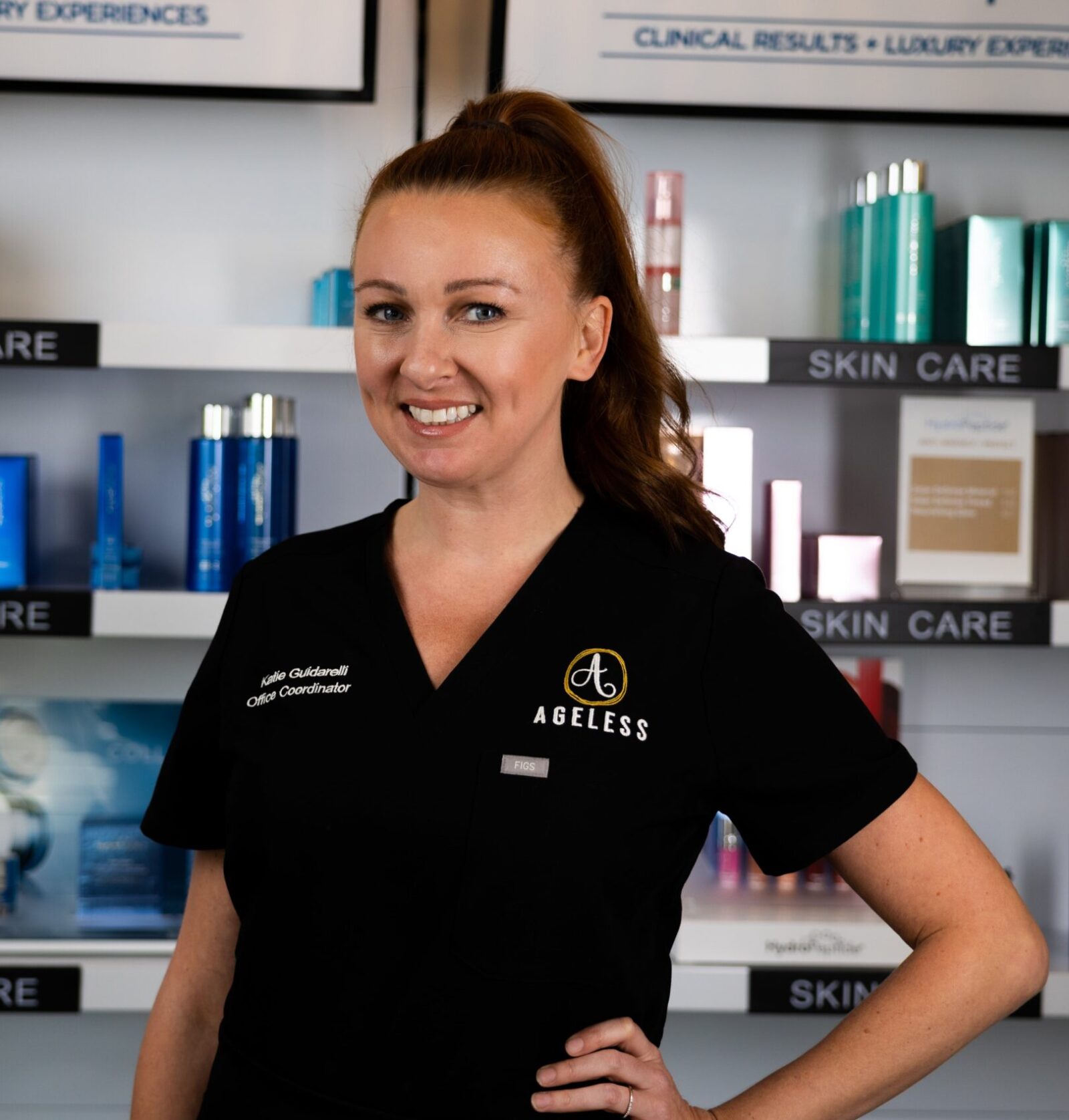 Katie Guidarelli, Office Manager
One of the first faces you will see at Ageless is our Office Manager, Katie.  She strives to ensure all clients get a five-star experience every time they visit.  From answering the phone to managing the critical day-to-day processes at Ageless, Katie does it all and makes it look effortless!  She is always smiling and happy to assist you in any way possible!  Her warm inviting demeanor will make sure you feel comfortable and welcome from the minute you walk in the door!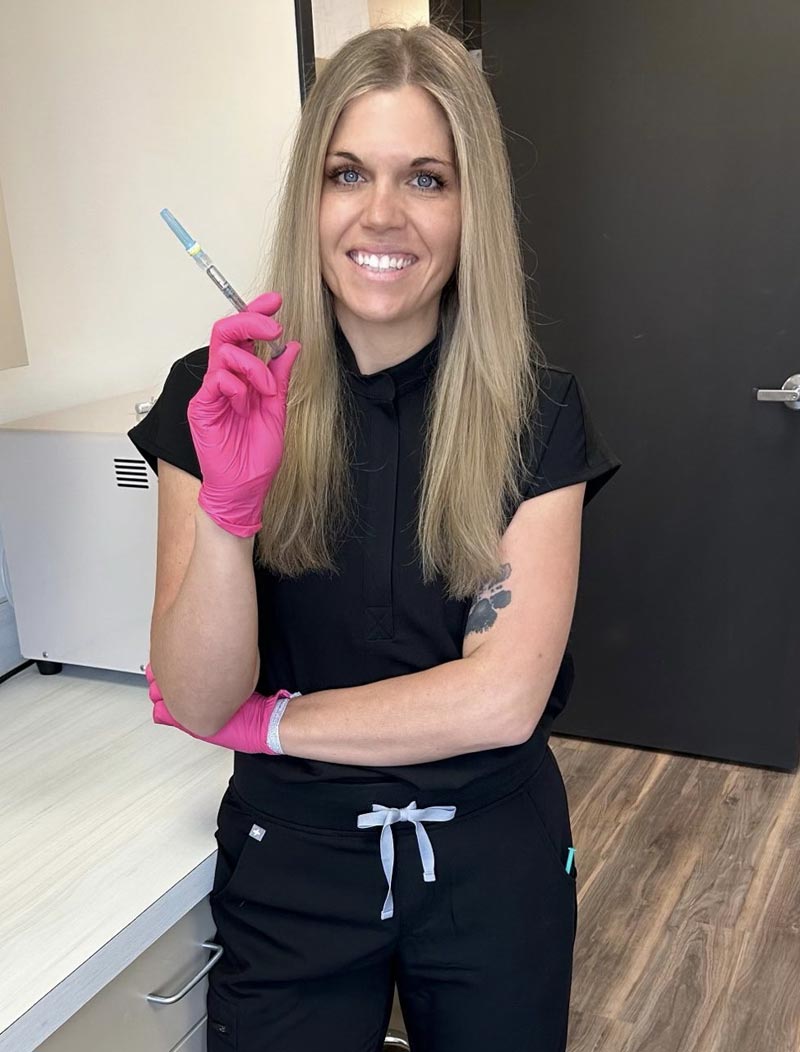 Hailey Paulson, FNP-C is a board certified nurse practitioner with years of experience in healthcare. Prior to her career at Ageless, she worked many years in Plastic Surgery as a nurse practitioner. She has taken many courses to become an ambassador for Skinceuticals and is able to provide you with the exact product that you need to attain your skincare goals. In addition to her abilities to create your aesthetic goals with tox and filler, Hailey has experience with the fractional CO2 laser, Morpheus 8 RF, laser hair removal, body sculpting, and more. She genuinely takes pride in getting to know her clients and bringing to life their aesthetic goals. Her clients love and appreciate her honesty and kind hearted personality.
Her favorite treatments for clients are Radiesse cheek filler to give structure and natural contour to the face and the fractional CO2 laser for skin rejuvenation that helps with texture, color correction, wrinkle reduction, and appearance of stretch marks.
Come see her at our Ageless Greenwood location.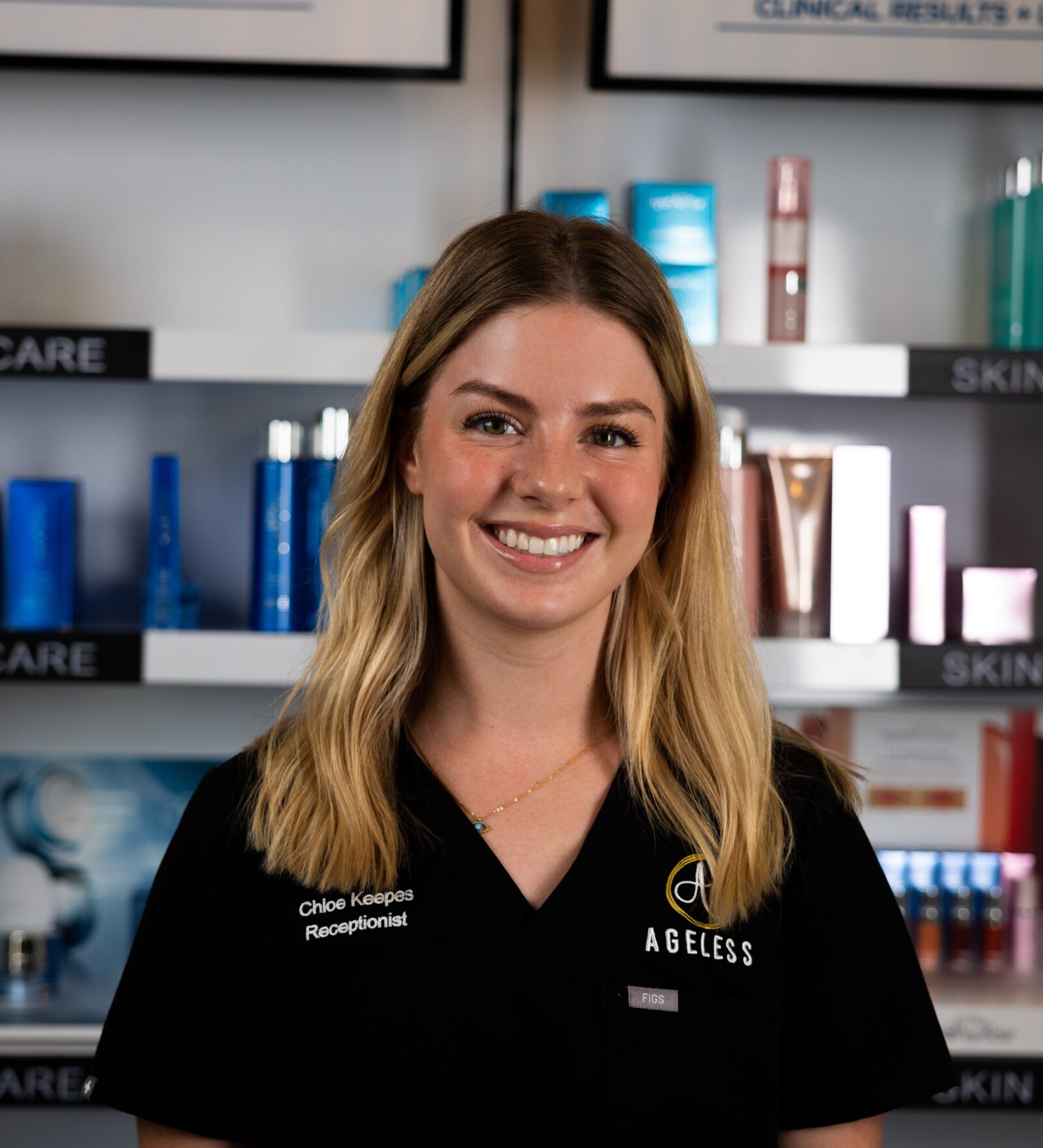 My name is Chloe Keepes and I absolutely love being a part of the Ageless Aesthetics family! You'll see me at the front desk when you first walk into the north side office. I got my start in aesthetics in 2021 and absolutely fell in love with the environment, and I am so fortunate to work with this group of talented, hard working ladies! I love seeing our regulars, but I especially love meeting new clients and helping them get started with their self-care journey and having them leave our office with a new found confidence. When I am not at work, I spend most of my time at home with my chihuahua Buggy. I can't wait to see all of you at Ageless!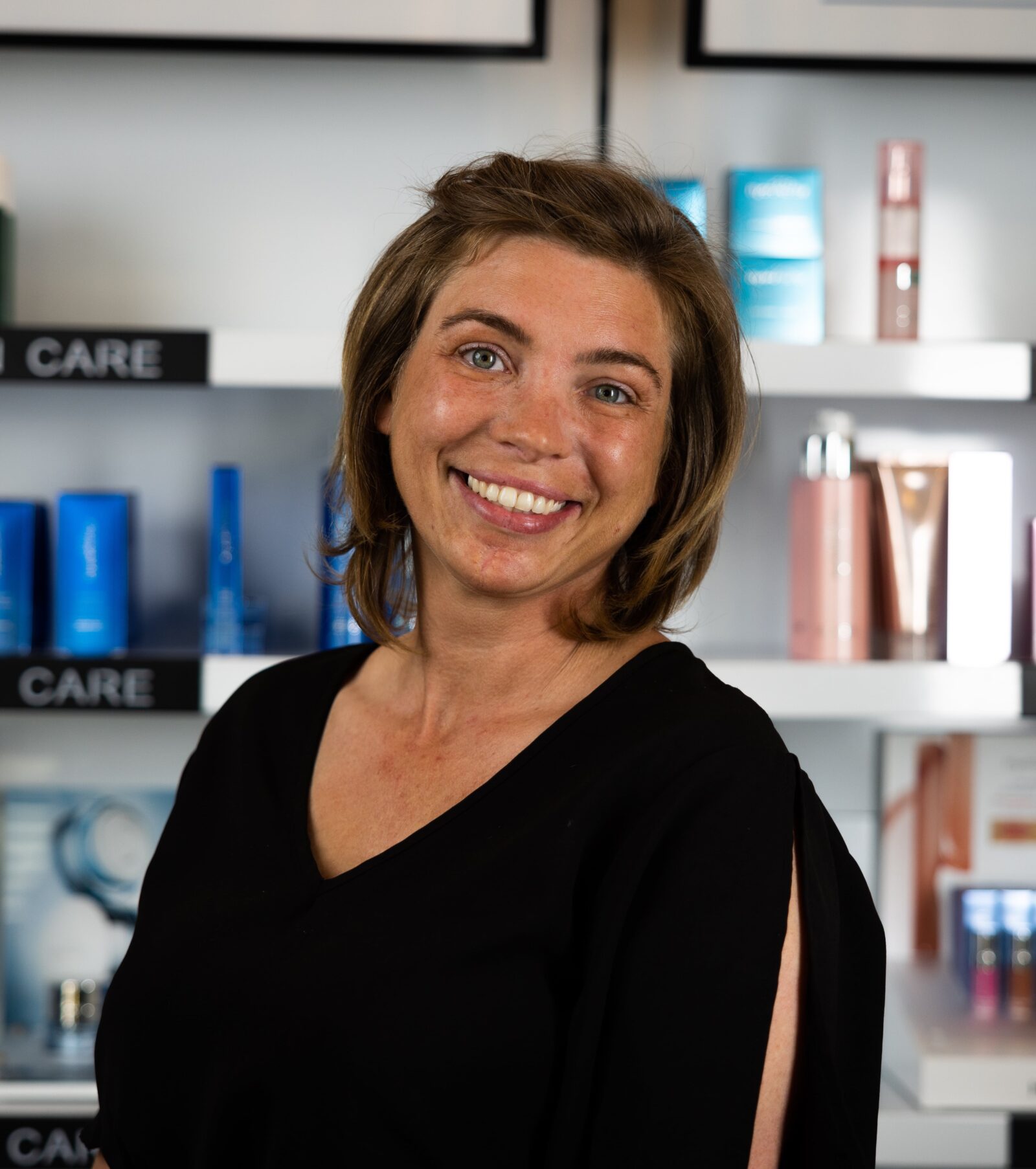 Abra Land, medical aesthetician / lash artist
Abra Land is an eyelash artist and skin specialist, carrying multiple advanced credentials. Abra transforms your look by framing the face with a perfect set of lashes, either individually placed or utilizing other services such as a lash lift and tint. From custom facials to microneedling and beyond, Abra will magically make you feel amazing! Her ability to make you feel right at home makes the lash experience feel like a visit to your friend's house! Come see why Abra is one of the most sought after artists on any side of town!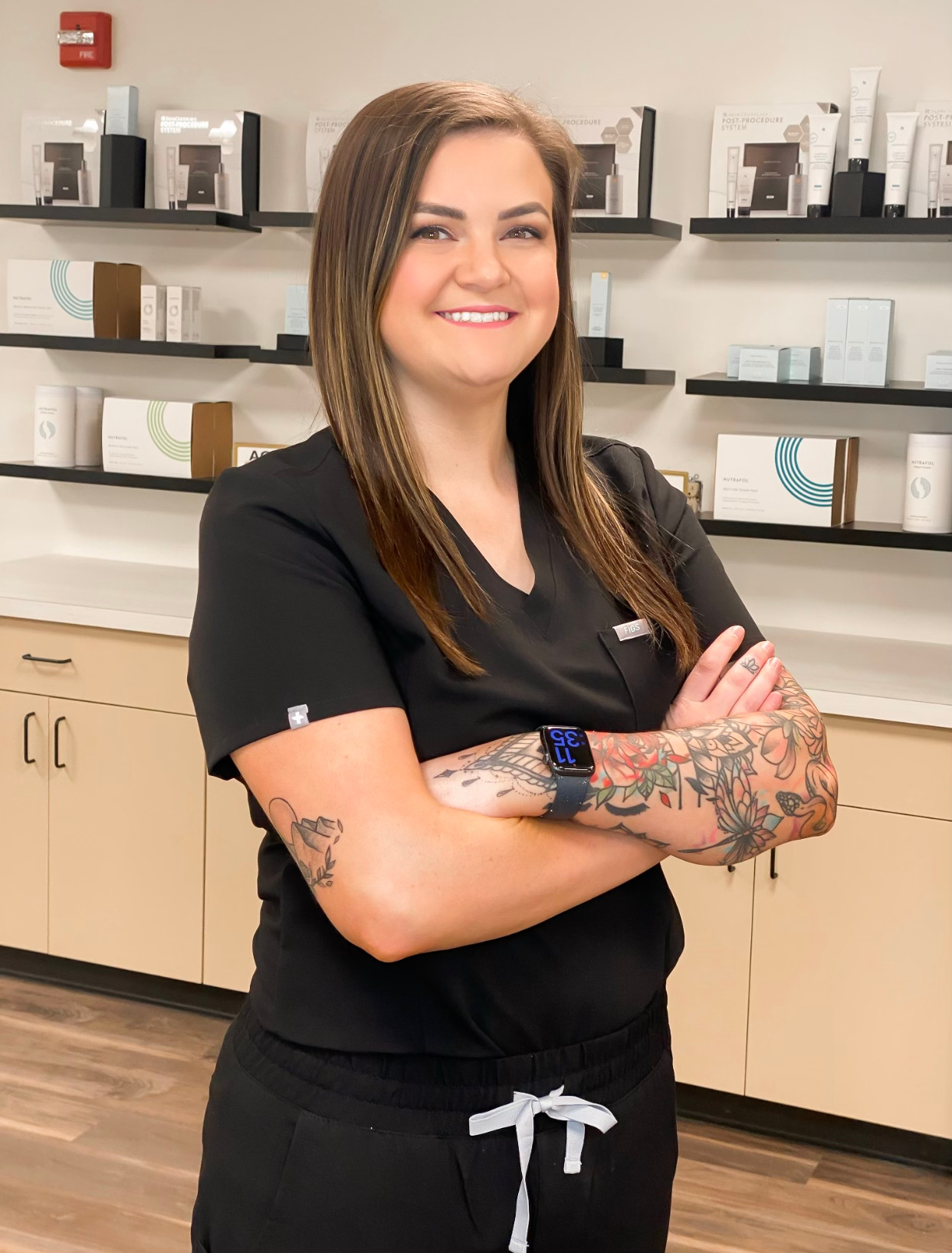 My name is Ellie Johnson, and I have been an aesthetician since 2015. I knew this was the career for me when I saw the confidence it gives men and women when their skin feels and looks amazing! Being a medical esthetician was always the dream for me. When I got the opportunity to join the Ageless team, needless to say I was overjoyed with excitement. I have fallen in love with the products, the lasers, microneedling, the non stop education, and most importantly the amazing woman I get to work with. If I had to pick my favorite treatment for my patient's skin it would be our VI Peel. While it is a deep chemical peel, it is the most enjoyable and result giving peel. You see results within 7 days of treatment! Who doesn't want that?! When I'm not at the spa, I get to spend all my days with my spunky 6 year old daughter, and my wonderful fiancé Jordan. We love spending our free time outdoors, and exploring new things! I can't wait to see you and make all of your skin dreams come true!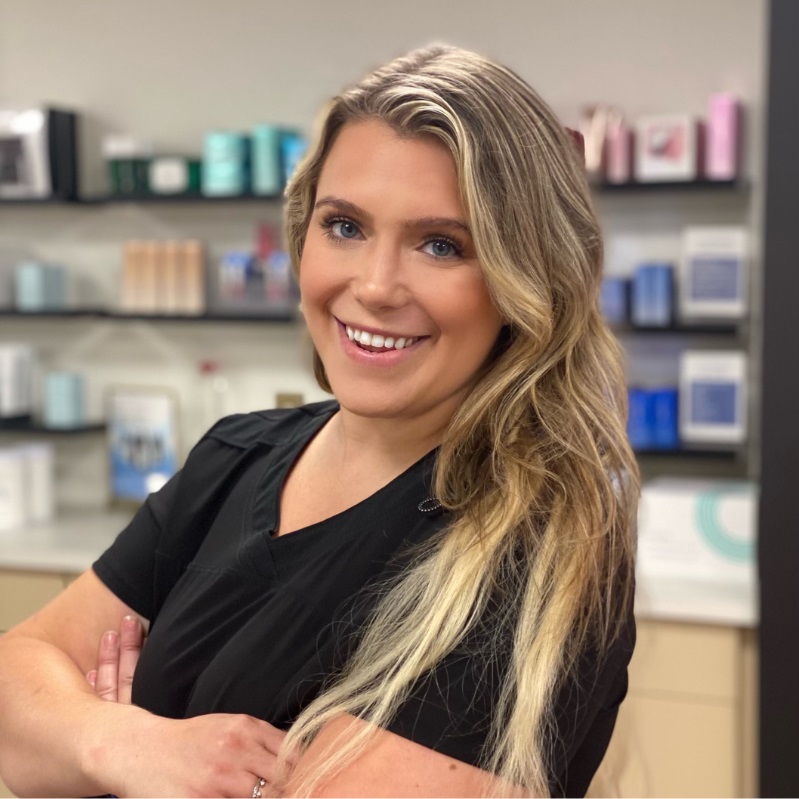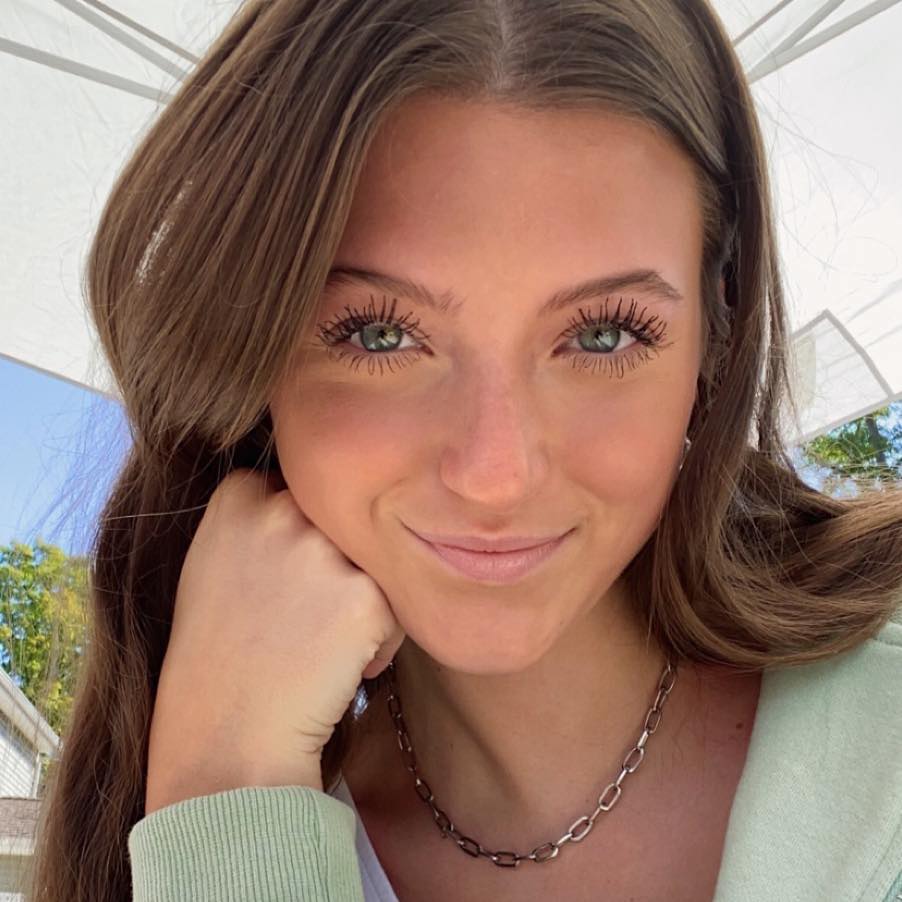 I'm one of the first faces you'll see at our lovely Greenwood office! I have a strong passion for making someone's day brighter and helping others! I absolutely love assisting our clients, while continuing to learn and grow alongside this amazing team! My favorite treatment we provide at Ageless would be the 60 minute treatment. You get to experience a very calming facial that has many benefits such as, anti-aging, hydration, brightening, nourishing, and so much more! When I'm not in the office, You can usually find me with a book in my hand, putting new outfits together, or going for walks with my dog!